Essential Somatics – Fundamental Immersion Course
Date: Sept 28 – 29, 2019 | 9am -5pm
Location: Full Circle Studio, Vancouver BC
Instructors: Elizabeth Wakley, CCSE, and Theresa Evans, CCSE
If you have "tried everything" to relieve your back, neck, shoulder, or hip pain for the long term and have only experienced short term relief (or none at all), then this course is for you! Eliminating muscle pain, stiffness, and the feeling of 'getting old" starts with the brain. Trauma, stress, and postural compensations change the way the brain senses and moves us, and how we experience ourselves on a physical and emotional level. Clinical Somatics teaches you to  restore fluid, effortless, and joyful movement – on your own, wherever you are and whenever you need it. Come and learn to be more present and comfortable in your body and in your life.
This course is a comprehensive introduction to the core principles of Clinical Somatics: the science, philosophy, techniques, and Somatic Movements. It is intended for anyone with an interest in learning about or seeking to deepen their understanding of Clinical Somatics for their own personal education and exploration. No prior experience or training is required to participate. This course is also appropriate for those in the movement or bodywork field: fitness trainers, physical therapists, massage therapists, or anyone seeking to learn how to incorporate Somatic principles into their primary practice – or their life!
COME AND LEARN:
How Sensory Motor Amnesia contributes to most chronic muscle pain
How three universal stress reflexes affect our daily lives, mentally, emotionally and physically
The benefits of pandiculation vs. stretching
How to apply the movements, principles, and concepts of Hanna Somatics to your life
A basic routine of Somatic Movements that will result in renewed muscle control and freedom of movement
And more…
If you are seeking a long-term solution to pain relief, want to regain your freedom of movement, or are simply looking for answers, then this course is for you. It's never too late to learn to live your life pain-free!
You will be led through Somatic Movements to explore your own movement areas of Sensory Motor Amnesia. You will learn a basic routine of Somatic Movements that can be practiced daily in order to restore muscle function and somatic awareness. We will explore the technique of pandiculation, a powerful technique that restores sensory and motor function. Participants will receive a free digital download of our Pain Relief Through Movement audio CD and all appropriate learning materials.
TUITION
US $375 early bird price
US $425 if paid after Sept. 1, 2019
SCHEDULE
Sept. 28 | Saturday | 9:00am – 5:00pm
Sept. 29 | Sunday | 9:00am – 5:00pm
---
Understanding the Shoulder Girdle
with Instructor Trainer Darcy McMurray

Full Circle Studio, Vancouver, BC
Friday November 29, 2019 | 3pm to 6pm | $150 + GST
During this workshop we will look in detail at the infrastructure of the shoulder girdle and surrounding areas. We will investigate common pathologies associated with the shoulder girdle and discuss ways in which we can work with these issues. Designed for instructors and students in training.
This course is not a STOTT training but can be petitioned for 0.2 CECs. To register, please contact us at info@fullcirclevancouver.com or 604-566-0053. Course fee of $150 + GST must be paid in full to secure your place.
---
Anatomy Workshop 
with Instructor Trainer Darcy McMurray
Sun
day

December 8, 2019  |
 11:00 am – 6:00 pm
Full Circle Studio, Vancouver
Workshop Fee: $299 + GST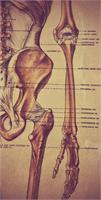 This workshop will not only cover the fundamentals of anatomy, but it will also touch upon the pathologies that you will come across in your clients' postures. We will be exploring innovative ways to recognize and remember muscles, bones and planes of movement. We will also be looking at the anatomy of exercises, and discuss the possible modifications, benefits and contraindications for the types of clients we see. Whether you are a certified instructor wanting to refresh your anatomy or are gearing up for your exam, this workshop will be invaluable to your repertoire of knowledge.
Use this as an opportunity to gain confidence in your teachings!
This is a 6-hour workshop worth 0.6 CECs, the equivalent of your yearly required CECs. To register, please contact us at info@fullcirclevancouver.com or 604-566-0053.
Course deposits are non-refundable. All courses and workshops must be paid in full 1 month prior to start date. All tuition fees are non transferable and non refundable.