Full Day of CEC Workshops
Date: June 23, 2019 | 8:30am – 3:30pm
Location: Full Circle Studio, Vancouver BC
Instructor: Tessa Crofton
STOTT PILATES®
Reformer with Fitness Circle
8.30am – 10.30am | $94.50 including tax | 0.2 CECs

Matwork: Strength and Mobility
1.30pm – 3.30pm | $94.50 including tax | 0.2 CECs
ZEN ·GA®
Facial Focus: Exploring Arm Lines
11am – 1pm | $94.50 including tax | 0.2 CECs
To register, contact West Coast Pilates.
---
Movement & Writing from the Inside Out
August 2 – 4, 2019
Sun Door Yoga, Hornby Island BC
Join Darcy McMurray and Kristen Berg on beautiful Hornby Island and take the time to explore new approaches to creative expression in a supportive environment.
During this weekend retreat we will explore ways to open our minds and bodies to inspire and connect to our innate creative power. We will learn gentle movement practices that encourage freedom, awareness and energy flow throughout the body.
From this place of openness, we will write freely without judgement, allowing our stories to spring from a grounded and embodied source.
Each day will involve movement, writing and sharing, as we practice listening to and expressing our creative voices.
All fitness levels welcome. Each movement will be tailored to all levels of strength and flexibility.
No previous writing experience required. This workshop is about opening up, taking risks and learning something about ourselves as we invite a practice of self-expression into our daily lives.
Expect to play, dig deep, be uplifted and embody freedom by the end of the weekend!
About the Instructors:
Kristen Berg is a writer, teacher and mother. She hosts a creative writing practice Around the Table in her home in San Francisco. With a background in community development, she is passionate about bringing people together to connect over the transformative power of storytelling and creative expression.
Darcy McMurray
is a professional dancer, choreographer, Pilates instructor trainer and owner of Full Circle Studio in Vancouver.  She has been a movement educator for the past twenty years, integrating Pilates, yoga, dance and somatics into her practice. Darcy's extensive knowledge of anatomy and injury rehabilitation, combined with her passion for movement brings both mindfulness and joy to the experience of embodiment.
Registration Information:
$265.00 CAD includes Friday dinner and weekend lunches
To register contact info@fullcirclevancouver.com or kristen@kristenberg.ca
Retreat is limited to 20 participants, book early to avoid disappointment
Accommodation offered at Sun Door – https://www.sundooryoga.com/yoga-stay-accommodation
Tickets to Horny Island Music Festival are recommended – https://hornbyfestival.com
For more information click here.
---
---

Total Barre
Date: Aug 18, 2019 | 9am – 5pm
Location: Full Circle Studio, Vancouver BC
Instructors: Tessa Crofton
Total Barre is designed to emphasize the correct biomechanics of movement combined with the power of music to increase strength, flexibility, stamina and dynamic stability. It is a program geared for everyone – no dance experience required! Following a progressive template, suggested beats per minute are provided and close attention is paid to the importance of selecting and modifying exercises for specific clientele.
$393.75 including tax and materials. Materials cannot be purchased separately.
To register, contact West Coast Pilates.
---
Essential Somatics – Fundamental Immersion Course
Date: Sept 28 – 29, 2019 | 9am – 5pm
Location: Full Circle Studio, Vancouver BC
Instructors: Elizabeth Wakley, CCSE, and Theresa Evans, CCSE
If you have "tried everything" to relieve your back, neck, shoulder, or hip pain for the long term and have only experienced short term relief (or none at all), then this course is for you! Eliminating muscle pain, stiffness, and the feeling of 'getting old" starts with the brain. Trauma, stress, and postural compensations change the way the brain senses and moves us, and how we experience ourselves on a physical and emotional level. Clinical Somatics teaches you to restore fluid, effortless, and joyful movement – on your own, wherever you are and whenever you need it. Come and learn to be more present and comfortable in your body and in your life.
This course is a comprehensive introduction to the core principles of Clinical Somatics: the science, philosophy, techniques, and Somatic Movements. It is intended for anyone with an interest in learning about or seeking to deepen their understanding of Clinical Somatics for their own personal education and exploration. No prior experience or training is required to participate. This course is also appropriate for those in the movement or bodywork field: fitness trainers, physical therapists, massage therapists, or anyone seeking to learn how to incorporate Somatic principles into their primary practice – or their life!
COME AND LEARN:
How Sensory Motor Amnesia contributes to most chronic muscle pain
How three universal stress reflexes affect our daily lives, mentally, emotionally and physically
The benefits of pandiculation vs. stretching
How to apply the movements, principles, and concepts of Hanna Somatics to your life
A basic routine of Somatic Movements that will result in renewed muscle control and freedom of movement
And more…
If you are seeking a long-term solution to pain relief, want to regain your freedom of movement, or are simply looking for answers, then this course is for you. It's never too late to learn to live your life pain-free!
You will be led through Somatic Movements to explore your own movement areas of Sensory Motor Amnesia. You will learn a basic routine of Somatic Movements that can be practiced daily in order to restore muscle function and somatic awareness. We will explore the technique of pandiculation, a powerful technique that restores sensory and motor function. Participants will receive a free digital download of our Pain Relief Through Movement audio CD and all appropriate learning materials.
TUITION
US $375 early bird price
US $425 if paid after Sept. 1, 2019
SCHEDULE
Sept. 28 | Saturday | 9:00am – 5:00pm
Sept. 29 | Sunday | 9:00am – 5:00pm
---
Understanding the Shoulder Girdle
with Instructor Trainer Darcy McMurray
Friday November 29, 2019 3pm to 6pm | $150 + GST
Full Circle Studio, Vancouver, BC
During this workshop we will look in detail at the infrastructure of the shoulder girdle and surrounding areas. We will investigate common pathologies associated with the shoulder girdle and discuss ways in which we can work with these issues. Designed for instructors and students in training.
This course is not a STOTT training but can be petitioned for 0.2 CECs. To register, please contact us at info@fullcirclevancouver.com or 604-566-0053. Course fee of $150 + GST must be paid in full to secure your place.
---
Anatomy Workshop
with Instructor Trainer Darcy McMurray
Sun
day

December 8, 2019 |
11:00 am – 6:00 pm
Full Circle Studio, Vancouver
Workshop Fee: $299 + GST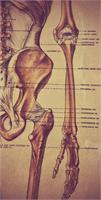 This workshop will not only cover the fundamentals of anatomy, but it will also touch upon the pathologies that you will come across in your clients' postures. We will be exploring innovative ways to recognize and remember muscles, bones and planes of movement. We will also be looking at the anatomy of exercises, and discuss the possible modifications, benefits and contraindications for the types of clients we see. Whether you are a certified instructor wanting to refresh your anatomy or are gearing up for your exam, this workshop will be invaluable to your repertoire of knowledge.
Use this as an opportunity to gain confidence in your teachings!
This is a 6-hour workshop worth 0.6 CECs, the equivalent of your yearly required CECs. To register, please contact us at info@fullcirclevancouver.com or 604-566-0053.